GDSII/OASIS Poster Drawing Tool
GOTposter
---
The cost of design and mask sets have dramatically increased with the most advanced processes. It is critical for design teams and mask data preparation teams to include robust manipulation tools in their flow. GOTposter allows to print gds or oasis design files as seen in a gds viewer.
GOTposter creates graphical representation in png format of design databases for printing purposes. Users control the image size as well as colors and patterns associated with layers and datatypes.
GOTposter benefits from the advanced GDSII & OASIS ® TOOL (GOT) data representation engine developed by XYALIS. Therefore GOTposter manipulates the largest layout files in a minimum computing time with minimum disk and memory requirements.
GOTposter directly works on compressed GDSII and OASIS ® files to further improve speed and memory consumption.
GOTposter includes a distant access mechanism based on HTTP sockets for driving the tool in client/server mode.
GOTposter is fully integrated in XYALIS layout manipulation suite and in XYALIS Mask Data Preparation solution.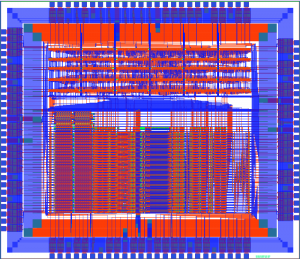 ---
Benefits
Generates png format image of a complete OASIS ® or GDSII design database
Features
Has an automatic colormap and patterns
User can customize the colormap and patterns
Include a distant access mechanism based on HTTP sockets for driving the tool in client/server mode
Works on compressed GDSII and OASIS ® files to further improve speed and memory consumption