April'22: New Release
News & Press
April'22: New Release
Grenoble – April 19th, 2022 – Today XYALIS unveils a new release bringing powerful improvements in the multi project wafer editor (GOTmuch) and in the frame generation engine (GOTframe).
GOTmuch – Multi Project Wafer Editor
Number of user defined properties no more limited to 10.
Possibility to freeze the placement of some objects and prevent them to be moved manually.
Possibility to launch Python scripts directly from the GUI.
Measurement rulers will follow attached objects when moved
Possibility to control Python scripts through dialog windows.
GOTframe – Frame Assembly Generation Engine
Possibility to define weak constraints which are automatically disabled if no solution is found.
Possibility to enable/disable some parts of the frame description file through external variables.
Improvement of the debugger.
GOTcheck – Databases Checking Tool
As usage of paths in OASIS® files remains critical because of the "application dependent" interpretation of some configurations, a dedicated option has been added to GOTcheck. Even if the feature was already available through polygon or angle checking, this "–path" option specifically search for critical shapes and reports errors when found.
Here is an example of path interpretation in different tools.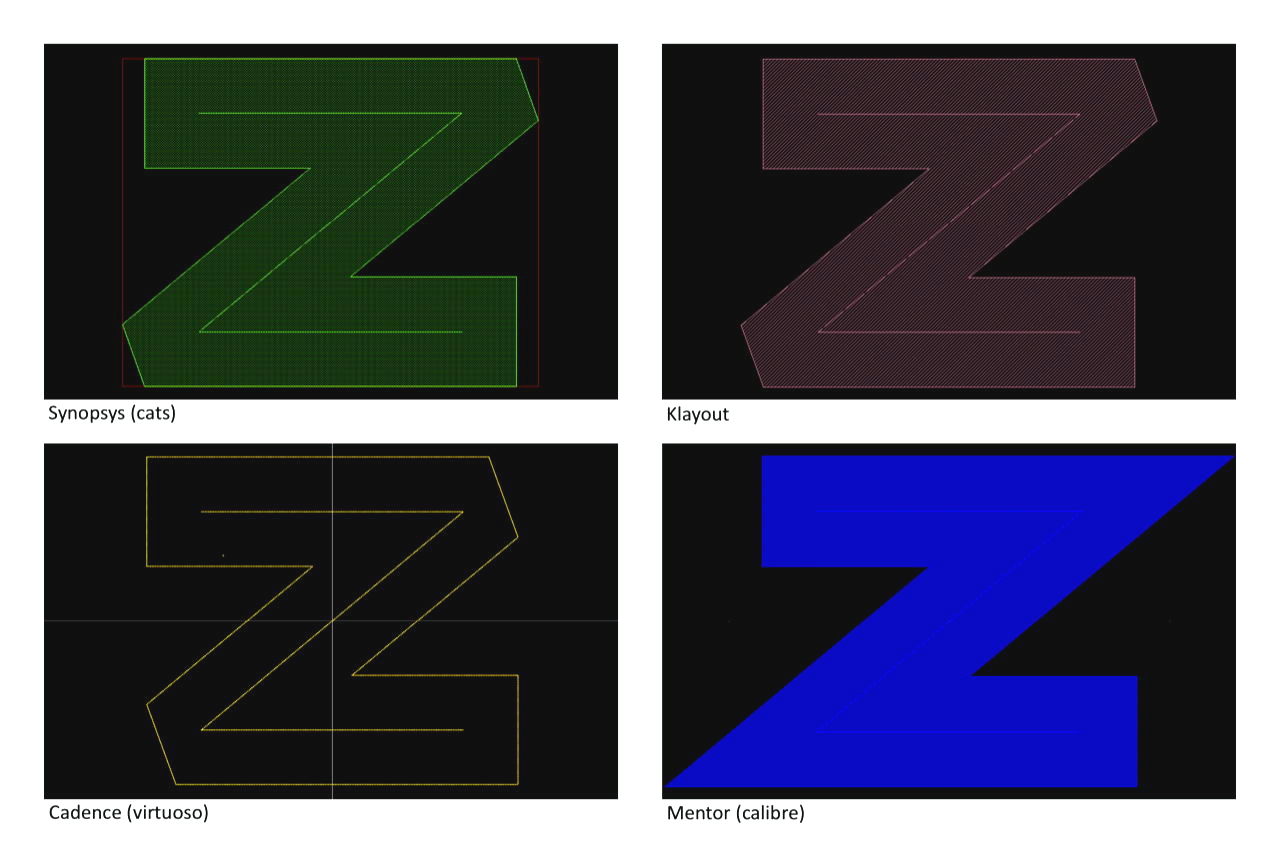 And much more improvements…
To get this new release, please contact our support team by writing to support[at]xyalis.com.