NanoSkills access
News & Press
NanoSkills access
XYALIS is a partner of the NanoSkills project.
The NanoSkills project is intended to support the development of sectoral qualifications system and frameworks by definition of qualifications of engineers and technicians in nanotechnologies in terms of learning outcomes to promote transparency and recognition of vocational education and training.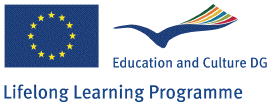 The project is currently running to its end and all the results are available through the generated Web site.
The different courses developed within this project are available through an eLearning environment available at:
Some papers were published during the time of the project, including the following common paper during EWME 2012 conference:
Industry needs analysis for developing new skills in NanoElectronics