XYALIS supports Fahrenheit2451 project
News & Press
XYALIS supports Fahrenheit2451 project
Grenoble, France – January 22nd, 2016 – XYALIS and ARNANO's Fahrenheit 2451 Nanoforms combine art and technology and introduce a new way to preserve precious personal data.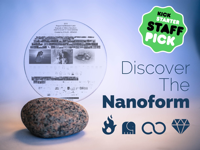 After the success of the Kickstarter Fahrenheit 2451 project, the first public sapphire medallions archives have been produced and shipped in december 2015. In each medallion, an image of 12,000 x 12,000 pixels is engraved between two slice of sapphire disks.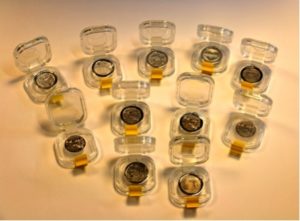 Public 2" Nanoforms are in production and will be shipped soon. Each 2" Nanoform may have up to 500 documents or images and have a reolution of 48,000 x 48,000 pixels.
XYALIS XGTnano program is being used to manage all documents engraved between the two sapphire slices.