DelfMEMS selects XYALIS's MDP tools
News & Press
DelfMEMS selects XYALIS's MDP tools
XYALIS and DelfMEMS announce that DelfMEMS selected XYALIS's Mask Data preparation suite to address the challenges of the very sensitive mask design flow required by RF MEMS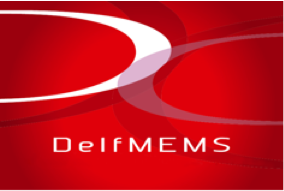 "This was an exciting challenge to completely automate the Mask Design operation for such a complex and demanding environment as RF MEMS."  said Philippe Morey-Chaisemartin, XYALIS's CTO.
Thanks to unsurpassed performance and functionalities, XYALIS GTmask flexibility enabled a fast setup. The embedded powerful scripting language allowed the full flow automation and did not require any specific development nor third party module addition.
"Efficient Mask Design is always a challenge for complex multiple products wafers"  said Yoan Dupret, Engineering Services Manager at DelfMEMS.
"XYALIS advanced software tools allow us to effectively manage this challenge thanks to its ease of use and high capacity. We appreciate also the open access to all parameters and scripts which give us full control of the flow.".
In addition to GTmask, DelfMEMS has used a set of XYALIS distributed layout finishing tools before tapeout. "Thanks to the effectiveness of the XYALIS' tools and to the responsiveness of their team, we managed to setup the whole mask design flow very quickly", added Cybèle Rolland, CEO of DelfMEMS.  
ABOUT DelfMEMS DelfMEMS is a leader in the development and production of outstanding performance radio frequency micro-electro-mechanical systems (RF-MEMS) switches targeting next generation multi-standard, multi-mode, mobile telephony. Its solutions enable increased RF hardware integration and significantly improved RF performance over conventional switching.
Features include ultra-low insertion loss, outstanding isolation and superior linearity.
Key benefits include better call quality, massively improved data rate, reduced costs, and lower power consumption.
The total addressable market in 2017 is forecasted to be more than $1 billion. For more information about DelfMEMS please visit http://www.delfmems.com/.