STMicroelectronics QUALIFIES XYALIS GTSMOOTH OXIDE THICKNESS ESTI...
News & Press
STMicroelectronics QUALIFIES XYALIS GTSMOOTH OXIDE THICKNESS ESTIMATION TECHNOLOGY
Grenoble, France – XYALIS announced today that STMicrolectronics, after several month of validation, has qualified GTsmooth post CMP oxide thickness estimation capabilities.
With the deployment of latest advanced process technologies, yield performance degradation due to non-uniform feature density requires an accurate verification of the metal-fill effectiveness prior mask set manufacturing.
GTsmooth, introduced last year, offers post CMP thickness advanced estimation function. After extensive tests, we determined an excellent correlation between GTsmooth estimations and actual measurement on silicon.
The ability of verifying correct metal-fill prior committing to mask fabrication is key to improve our CMP process" said Herve Jaouen, TCAD manager at STMicrolectronics.
About GTsmooth
GTsmooth is the first model-based density estimator available on the market with extensive capabilities like : a user-customizable thickness variation calculator, a graphical environment to visualize in 2D or 3D density and thickness of chips and wafers.
GTsmooth optional module includes the first metal-fill capabilities to follow a true hybrid approach to address the CMP effects.
A model-based approach is used to determine areas with high thickness variation where tiles must be added.
A patented rule-based approach optimizes dummy tiles insertion.
Using this Xyalis patented filling algorithm, GTsmooth delivers the highest yield improvement with minimum parasitic capacitance variation.
GTsmooth is delivered with an embedded oxide model for CMP and can use any custom user models including copper models.
Availability
GTsmooth is available today on 32-bit Linux, and 32-bit and 64-bit Solaris platforms. GTsmooth price starts at $30.000 per year.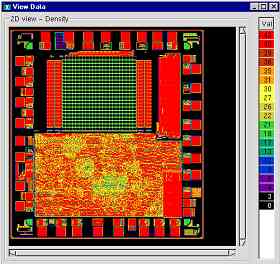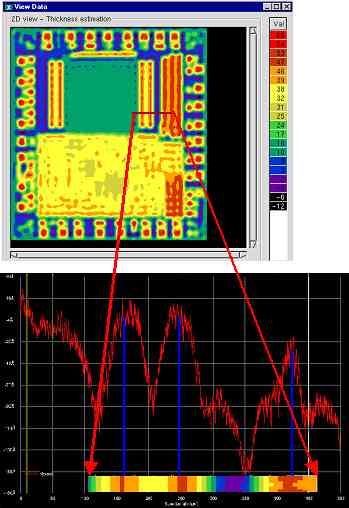 ABOUT XYALIS
Established in 1998, XYALIS is headquartered in Grenoble, and is now the leading specialist in layout finishing and GDSII/OASIS processing software.
Designed to solve problems which the major ECAD companies do not address, the range consists of GTstyle, GTmuch, GTframe, GTviewer, GTcheck, GTreplace, GTpickcell and GTlayer.
Conversion tools which translate GDSII to OASIS (and vice versa) are also available.
Risc/UNIX systems are either Sun Solaris or HP-UX workstations or Linux.